Division
Smart Industry
The customer
Berliner Verkehrsbetriebe (BVG)
The sector
Transport companies
The solution
Workplace systems and Smart Industry software
The challenge
Provision of service technician workplaces that meet the latest ergonomic and process organization requirements and can be adapted flexibly to changing tasks
Description of the solution
Equipping of the BVG's service workshop with workstation systems that offer maximum work convenience by fulfilling leading-edge ergonomic standards; support for introduction of Industry 4.0 service processes by installing the Smart Industry software EIM (ELABO Information Management) on all workstation PCs
"For a company of the BVG's size, the solutions that have been implemented open up completely new perspectives in process organization that can be tapped successively moving ahead."
Timo Henkelmann, Head of the Workplace Systems division, ELABO GmbH (euromicron Group)
Contact
ELABO GmbH
Phone: +49 7951 307 0
info [at] elabo.de
www.elabo.de
euromicron's subsidiary ELABO optimizes processes in the service workshop
Cutting-edge workplace and Smart Industry solutions from euromicron's subsidiary ELABO deliver ideal work convenience and rigorous improvements to the process organization at the service workshop of Berliner Verkehrsbetriebe (BVG).
Berliner Verkehrsbetriebe (BVG), which was founded 90 years ago as Berliner Verkehrs-Aktiengesellschaft, is Germany's largest local transport company. Owned by the State of Berlin and with a workforce of some 14,400, it is one of the most important public-sector employers in the German capital. With the exception of the suburban railway, the BVG is responsible for large parts of the local public transport system in Berlin and environs and, apart from underground trains, trams and buses, also runs a share taxi service and ferries on various waterways and lakes in the city. One vital guarantor of smooth business operations is the BVG's service workshop, where a wide range of different technical repair work, such as on faulty ticket machines, is carried out. So that the service technicians are offered ideal work conditions, the BVG attaches great importance to providing workplaces that meet the latest criteria and can be adapted flexibly to changing tasks. In view of the growing requirements in terms of workplace ergonomics and the increasing importance of Smart Industry processes, a decision was therefore taken to modernize the workplace environments at the service workshop.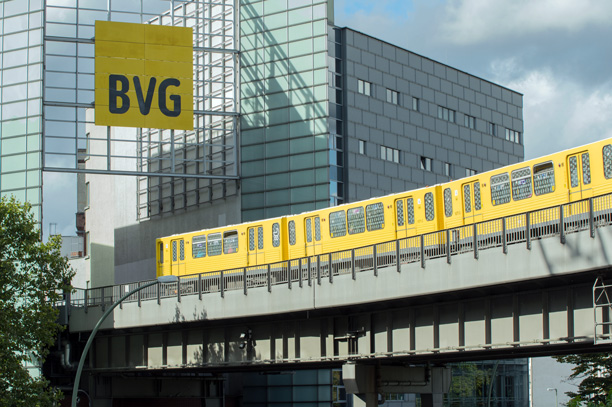 euromicron's subsidiary ELABO was awarded the contract to implement the new workplaces. It equipped the service workshop with workplace systems that offer maximum work convenience by fulfilling leading-edge ergonomic standards. Height-adjustable work benches and high-quality, flexible lighting panels guarantee perfect working conditions and user-friendly connections and superstructures. In order to prevent damage to electronic components as a result of electrostatic discharge (ESD), the workplace systems are also fitted with refined ESD protection devices certified by the German ESD Academy in accordance with IEC 61340-5-1. These devices ensure continuous monitoring of the current flow and grounding circuit, as well as automatic shutdown of the systems in the event of an incident.
Industry 4.0 service processes will be introduced at the workshop on the basis of the Smart Industry software EIM (ELABO Information Management). It is installed on all the service workshop's workplace PCs and enables fully connected operational processes to be established. To ensure a gentle transition to digitalization and cautiously build acceptance of Smart Industry, however, the BVG is only using the software solution sparingly to begin with. At present, it is mainly used to create and use digitized work instructions, termed worker guidance. These instructions guide the service technicians through all the work processes in words and pictures, supply background information, and are also suitable as a systematic means of familiarizing career changers with their new job. All the process steps performed are automatically logged by the software, which reduces the workload further and also delivers comprehensive documentation for quality management.
The BVG is satisfied in every respect with the new workplace solutions and the introduction of Smart Industry processes. Digitalization workshops in which ELABO provided the workshop's staff with support during the introductory also helped in that. Moreover, the persons in charge at the BVG displayed keen interest in the possibility of linking the service workplaces to the BVG's merchandise management system via the EIM software in future. "For a company of the BVG's size," states Timo Henkelmann, Head of ELABO's Workplace Systems division, "that opens up completely new perspectives in process organization that can be tapped successively moving ahead."