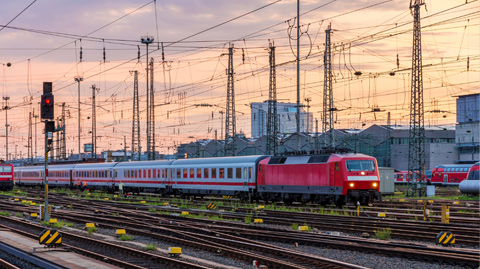 Security and High Availability
40 percent of value added worldwide is already based on information and communications technology. Consequently, secure and solid infrastructures are a factor that underpins a good business location with a future. The German government has therefore adopted the IT Security Act in order to establish Germany as one of the most secure digital locations in the world. Among other things, it includes special requirements for the IT security technology used for Critical Infrastructures, which are vital to society and the economy. That includes the following areas:
Sectors and industry classification for Critical Infrastructures

| Sectors | Industries |
| --- | --- |
| Energy | Electricity, gas, oil |
| IT & telecommunications | Information technology, telecommunications |
| Transportation | Aerospace, logistics, ocean and inland shipping, road and rail transport |
| Healthcare | Medical care, laboratories, medicines and vaccines |
| Water | Public water supply and waste water disposal |
| Food | Food industry and retailing |
| Finance and insurance | Banks, stock exchanges, insurance companies, financial services providers |
| Public administration | Government and administration, parliament, prisons, law enforcement, emergency/rescue services, including disaster protection |
| Media and culture | Television and radio, press, cultural heritage, symbolic edifices |
Operators of such Critical Infrastructures must now comply with a minimum standard of IT security. Incidents must be reported to the German Federal Office for Information Security (BSI), which analyzes the information and makes it available to operators of Critical Infrastructures as soon as possible so as to increase IT security.
Trends and challenges
One of the reasons for the need to ensure better and better protection for such infrastructures is increasing digitization and networking of systems as part of Smart Industry and the Internet of Things (IoT). As a result, operators can leverage the advantages of digitization of business models. Since more and more networks in Critical Infrastructures are IP-based, however, methods of attack familiar from the Internet may also work here. And these Critical Infrastructures are often far less protected than office networks.
Consequently, highly available and secure IT, network and security infrastructures will be crucial in future. Highly networked, fault-tolerant systems ensure greater productivity and plant utilization, reduce energy costs and offer secure protection against threats. The fault tolerance of these facilities prevents significant economic damage and avert the risk of injury to persons and loss of life.
Solutions from euromicron
euromicron develops customized and tailor-made technology solutions and Smart Services for Critical Infrastructures "Made in Germany" on the basis of various transmission technologies. When networking and automating digital business processes, in particular telent GmbH – a euromicron Group company offers comprehensive experience and competence in the fields of Cyber Security, state-of-the-art IP and professional mobile radio networks, IoT (Internet of Things) as well as Network Management and Asset Management Systems. The company contributes its know-how in the setup of an appropriate IoT infrastructure in order to implement more quickly Smart City, Smart Energy and Smart Transportation applications as well as solutions for the industrial and public sector in Germany. The customer base of telent includes public authorities, network operators and enterprises especially from the traffic, energy and ICT sectors.