Cooperation increases joint potential in critical infrastructures, smart building solutions and IoT solutions
euromicron AG, a medium-sized technology group and specialist for networking business and production processes, has taken on Funkwerk AG, Kölleda, as a strategic anchor investor. Funkwerk AG is a leading provider of innovative communication, information and security systems and intends to acquire a total of up to around 28% of euromicron AG's increased share capital following the implementation of the resolved capital measures.
"euromicron is taking a pioneering step with this capital increase. I welcome Funkwerk's strategic interest in working more closely with euromicron to create future potential for both companies. This will not only significantly strengthen our financing power, but will also make us strategically much more powerful," said Bettina Meyer, Spokeswoman of the Executive Board of euromicron AG, in explaining the transactions.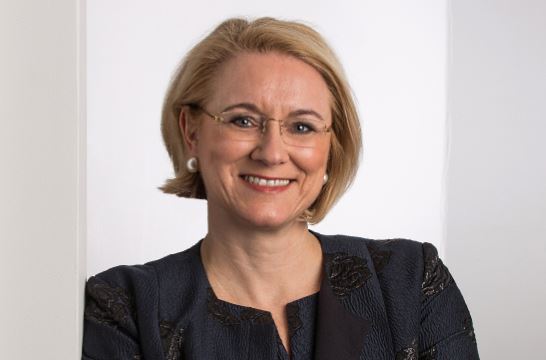 euromicron and Funkwerk are creating the basis for a close partnership with this strategic long-term investment, which will strengthen the technological solution competence of both companies and expand market access. The anchor investment and the cooperation to be formed are intended to tap the joint potential of both companies in the field of critical infrastructures and synergies in the areas of smart building solutions and IoT solutions.
The new shares will be issued in the form of cash capital increases in two tranches. With the first tranche, 717,639 new shares were issued to Funkwerk today as part of a private placement excluding shareholders' subscription rights. This increases euromicron AG's share capital to EUR 20,182,308.60, i.e. by 10%. The Executive Board and Supervisory Board of euromicron AG resolved today to increase the company's share capital by up to EUR 7,339,020 by fully utilizing its authorized capital and issuing a total of up to 2,870,558 new no-par value registered shares. The placement price was set at EUR 3.40 per share, so that the gross issue proceeds for the first tranche amount to EUR 2,439,972.60.
The second tranche is to be effected without a prospectus as part of a cash capital increase with subscription rights. Subject to the registration of the implementation of the first tranche, the share capital of the company will be increased by a further amount of up to EUR 5,504,266.28 by issuing up to 2,152,919 new registered shares. Funkwerk has committed itself to the company to take over all shares not subscribed to by existing euromicron shareholders (a so-called backstop obligation). Funkwerk AG's backstop obligation is subject to approval by the antitrust authorities in the Federal Republic of Germany and Austria. The subscription period is scheduled to begin at the end of July 2019. Further details can be found in the subscription offer, which is expected to be published in the Federal Gazette on July 25, 2019. The subscription price was set at EUR 3.40 per share, so that the gross issue proceeds for the second tranche will be up to EUR 7,319,924.60.
The next Annual General Meeting of euromicron AG will take place on Thursday, August 29, 2019. In this context, Funkwerk is expected to propose at least one candidate for the Supervisory Board seats to be elected, subject to approval of the share purchase by the antitrust authorities.
The total gross proceeds from the two capital increases of up to EUR 9,759,897.20 are to be used to accelerate the implementation of euromicron AG's strategic development, such as the digitalization of service processes and the further development of digital business models for our customers, as well as for general company financing.
DISCLAIMER
NOT FOR RELEASE, PUBLICATION OR DISTRIBUTION, DIRECTLY OR INDIRECTLY, IN WHOLE OR IN PART, INTO OR WITHIN THE UNITED STATES of America, AUSTRALIA, CANADA, JAPAN OR SOUTH AFRICA.
Important Note:
These materials are for informational purposes only and are not intended to constitute, and should not be construed as, an offer to sell or subscribe for, or the announcement of a forthcoming offer to sell or subscribe for, or a solicitation of any offer to buy or subscribe for, or the announcement of a forthcoming solicitation of any offer to buy or subscribe for securities in the United States of America (the "United States") or in any other jurisdiction.
The securities referred to herein have not been and will not be registered under the United States Securities Act of 1933, as amended (the "Securities Act") or with the securities regulators of the individual states of the United States. The securities may not be offered, sold or delivered, directly or indirectly, in or into the United States except pursuant to an exemption from the registration and reporting requirements of the United States legal regulations. The company does not intend to register its securities under the Securities Act or to conduct a public offering of securities in the United States.
In the United Kingdom, this publication is only being distributed to and is only directed at persons who (i) are investment professionals falling within Article 19(5) of the Financial Services and Markets Act 2000 (Financial Promotion) Order 2005 (as amended) (the "Order") or (ii) are persons falling within Article 49(2)(a) to (d) of the Order (high net worth companies, unincorporated associations, etc.) (all such persons together being referred to as "Relevant Persons"). This publication is directed only at Relevant Persons and must not be acted on or relied on by persons who are not Relevant Persons. Any investment or investment activity to which this publication relates is available only to Relevant Persons and will be engaged in only with Relevant Persons.
This publication and any materials distributed in connection with this publication are not directed to, or intended for distribution to or use by, any person or entity that is a citizen or resident or located in any locality, state, country or other jurisdiction where such distribution, publication, availability or use would be contrary to law or regulation or which would require any registration or licensing within such jurisdiction. Neither these materials nor any copy of it may be taken or transmitted, directly or indirectly, into the United States of America, Australia, Canada, Japan or the South Africa.